Thursday, July 19th, 2012 at 11:03 am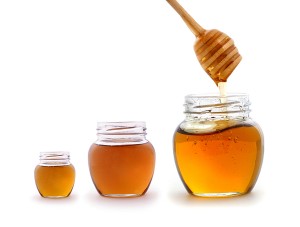 To you, your business is probably one of the most fascinating things in your life. As an SME owner you most likely live, eat, sleep and breathe your business, and you could talk about it all day long.
Just in case you're under any illusion that it's as fascinating to other people, then I'm sorry to burst your bubble.
It's not.
And neither is your web site.
In these days of a huge level of online "noise", there are so many others competing for visitors attention (and, ultimately, business) your website should do a lot more than just tell people who you are and what you do. It should go a bit further and actually do a job for you.
It needs to be "Sticky", and it needs to pass the "WIIFM" (What's in it for Me?) test
It should:
Grab their attention
Keep them there for a while
(Ideally) get them to leave their details as someone who is interested in what you do.
So how do you do that?
Well, it depends on your business, but some examples of what you could do are:
Special web-only offers / discounts / coupons
Don't make your site all about you – if your home page reads something like "We've been in business for x years and we believe in delivering quality customer service every time . . . etc" or something similar, you probably need to change it – remember WIIFM (by all means have that on your "About Us" page.
Have content on your site which is related to your business (for example:
HR consultant? – possibly articles & advice about current HR issues;
Accountant?  – again, articles & advice about tax returns or accountancy developments
Marketing consultant? – articles & advice about how to market better ;-).
Make it of use to the reader, and not a sales pitch for how great you are (remember the "WIIFM" test)
However no 3 above is, I believe, the most important job your website can do.
You probably have a measurement of the number of visitors to your site on a regular basis (or if you don't, you should), and if so, you'll know that you have x number of visitors per month.
When they visit your site, look around and leave, do you know who they are?
Do you make any attempt to try and get their details?
If not, then it's a bit like going to an event and meeting lots of business people and not getting any of their business cards. Effectively the relationship is over, unless you happen by chance to meet again.
Same for your site – why not at least try and get some of your visitors to tell you who they are? If you give people enough of a reason to leave some contact details, then a percentage of them will do so.
Take my site, for example – if you have a look on the right hand side you'll see that you can download a free e-book "7 Small Business Marketing Mistakes you may be making right now, and how to fix them" – if you enter your first name and email address, confirm your request, it'll be sent to you straight away, free.
There's no catch, no hard sell, you won't get spammed, and hopefully you'll find something in there which will help in your business. You can even download it and then unsubscribe straight away if you wish, and you won't hear from me again (although I can't think why you'd do that – then you'd be missing out on all this marketing wisdom! ;-))
Can you translate that to your business – is there anything you could allow your website visitors to have if they leave their details?
What information would it be useful for them to have that you can provide in exchange for their email address? (remember the WIIFM test – it has to be useful for them)
Could you put it in e-book / video / podcast or some other digital format?
If you can do that, then you would be on the way to gathering the details of some of your website visitors, rather than have them visit your site and then leave without saying hello!
By Aidan Breslin – Google+